The Cricut Maker was launched originally in 2017. Since then, it has developed some new tools and features. It looks quite similar to the Cricut Explore series of machines, but it differs from it. You may be wondering what does a Cricut Maker do? Well, it is also an excellent machine for your crafting needs. This brand-new machine works well for your regular crafting projects, with the ability to cut hundreds of materials easily and quickly. It can cut materials from delicate fabric and paper to leather and a mat board.
Moreover, it can also cut vinyl and iron-on materials just like a normal Cricut machine does. In simple words, the Cricut maker is a re-engineered version that has adapted some features and abilities. In this blog, we will answer you about what changes it has and why you should consider Cricut Maker.
Design
The first big change or improvement Cricut Maker got is a 10 X cutting pressure than Cricut Explore. This is more than enough for a commercial cutting machine. But what does it mean? It lets you easily cut thicker and denser materials, such as leather, wood, and chipboard. Plus, it can cut the most delicate materials, including crepe paper and fabric, vinyl, and all the materials you could cut with the Cricut Explore.
The introduction of the 'Adaptive Tool System' is another improvement Cricut Maker has. It allows the Cricut machine to design new tools to add to the machine, like a knife blade and scoring wheel, which are the two new additions to this machine since its launch. The rotary blades come with the Maker itself. Hence, the machine has more control over its tool now.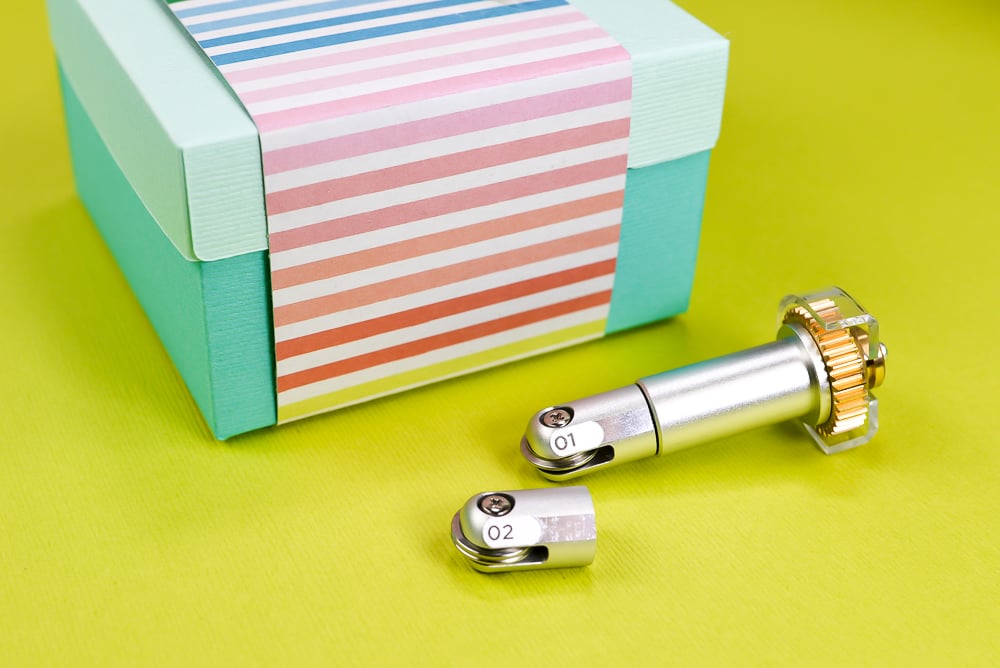 Some small improvements are the docking station for your phone or iPad while working on projects and a USB plug to charge the devices. The tool storage is also improved with the two tool cups and a large storage bin.
Cricut Maker Rotary Blade And Sewing Features
The Cricut rotary blades come with the Cricut machine. The Cricut Explore can cut the bonded fabric. However, their point blades are not designed for cutting fabric. But the Cricut Maker is designed especially for fabric. It has created the brilliant 12 mm rotary blade designed to cut straight fabric. Also, they have created a new pink fabric mat with different adhesives. It feels amazing to cut fabric with Cricut Maker. You get the most precise cut and peeling off the fabric from the mat becomes smooth.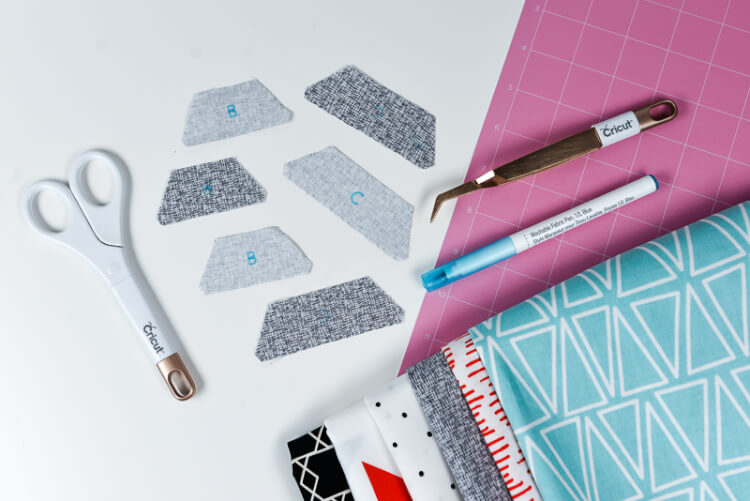 Plus, it has some digital sewing patterns in the Design Space library and partnerships with big brands like Simplicity and Riley Blake to add more.
Knife Blade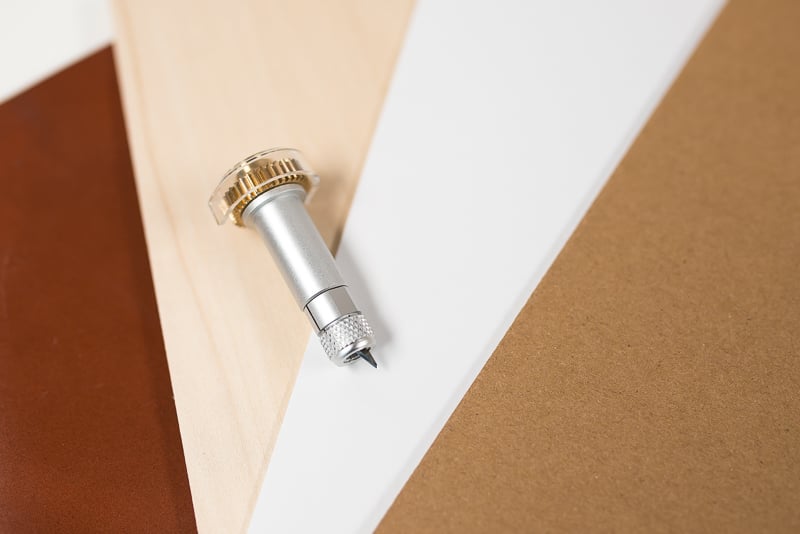 Cricut Maker designed the knife blade to cut the thicker materials. The knife blade is smartly designed to cut through several passes- first through the scoring line, then through the core of the material, and then a lighter pass to get a clean cut.
Scoring Wheel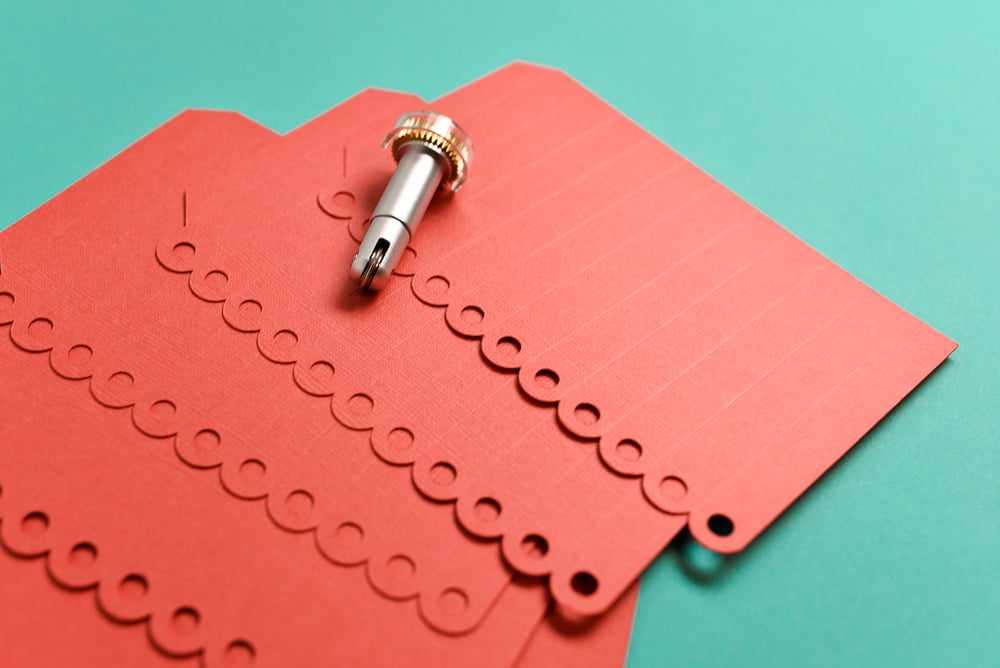 The scoring wheel was released in 2018. It is a good tool for all paper crafters as it resolves all scoring issues. So, the Cricut Scoring Wheel is good to go with if someone wants to get rid of the fade score lines or cracking materials.
Print Then Cut Features
People are using the Print then Cut feature for quick projects on the Cricut Explore. Although the Explore has one big limitation, its sensor can only read registration marks on the white paper. But, in the Cricut Maker, it has been improved and now can be used with colored paper. It is no less than a bonus and even works well on printed papers.
Plus, the improvement has been done with the Design Space as well. They have re-engineered the registration marks in the Design Space so that the users can use more area of the paper for printing.
Why Should I Consider A Cricut Maker?
Now you know what a Cricut Maker does, it's time to answer why you should consider this. Many users had just bought the Cricut Explore and were disappointed that they couldn't get this new machine. Well, the point to understand is that Cricut Explore isn't too bad. It is a good machine that may help you with many projects. It can also come with newer features and updates further. Let me tell you the perks of using a Cricut Explore. If you are not required to cut thicker materials and fabric, your Cricut Explore is great to go with.
On the other hand, if your primary requirement is cutting fabric, sewing projects, and wood crafts, you can think about getting a Cricut Maker. So, it is all about what you need. Overall, all the Cricut machines are excellent; some are better than others. But, still, if they can get you what you want, you don't need to invest in another one. I hope you get all your answers on what does a Cricut Maker do and why you should consider it.
Source :- https://informationtechnologyhub.wordpress.com/2023/01/10/what-does-a-cricut-maker-do-and-why-to-choose-it-in-2023/