The rising accessibility of unmanned aircraft systems (UAS or drones) for non-military uses has called for the equally rapid evolution of counter-unmanned aircraft systems (C-UAS). In the aviation industry, that need became apparent after the infamous Gatwick Airport drone incident in 2018. Reports of drone sightings near the runway caused a big disruption at the airport, affecting around 1,000 flights in three days.
The Gatwick Airport incident isn't the only one, and it will likely happen again in the future. Rogue drones flying too close to your runway can lead to a collision with an aircraft. Terrorists may also use UAS to deliver explosives and weapons to conduct malicious activities inside your airport. The list of threats goes on.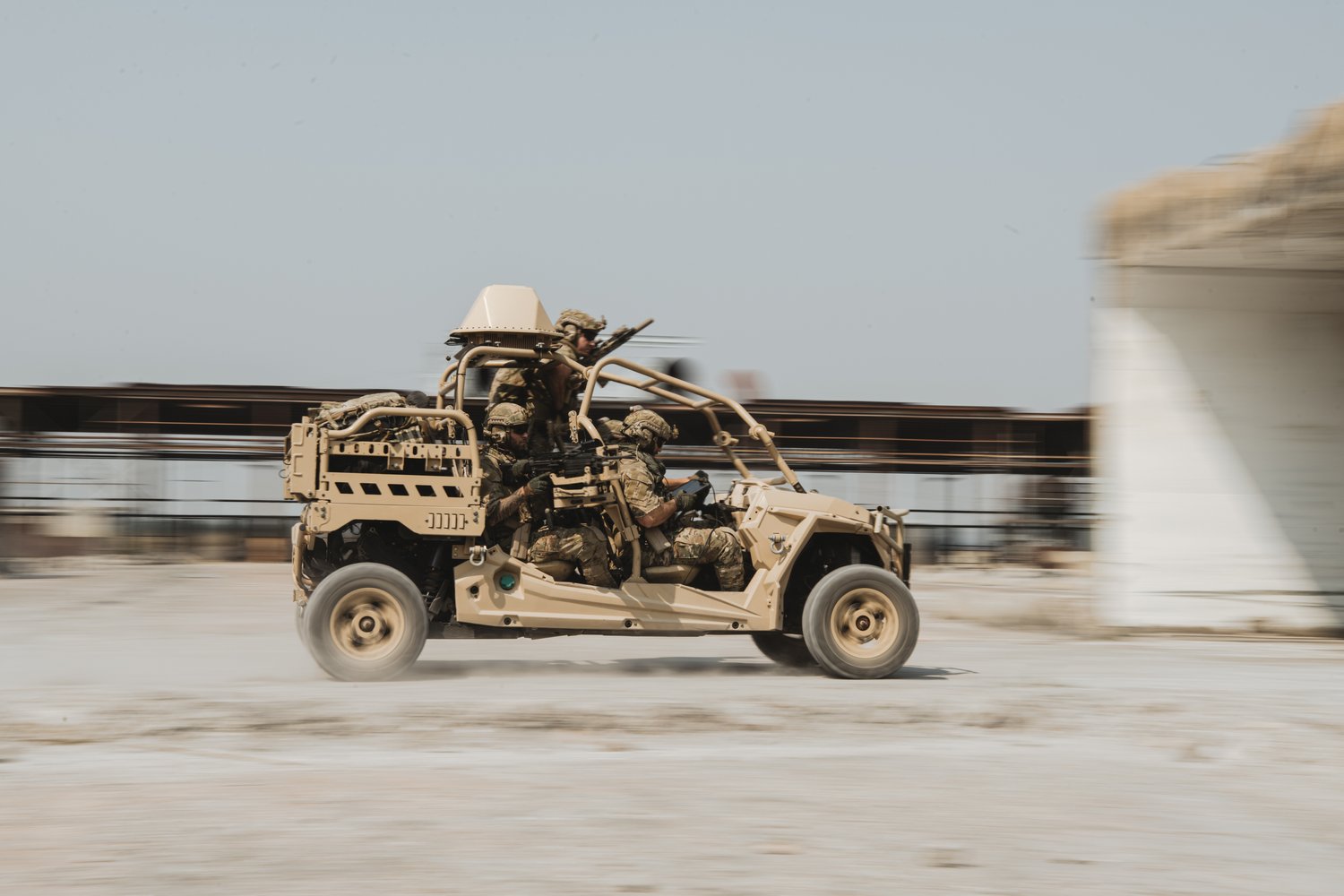 Without counterdrone protection, future incidents can happen at your airport, costing you monetary loss and lives.
DroneShield aims to prevent that scenario by helping airport operators create antidrone airports. We provide counterdrone protection via our C-UAS airports, which can be integrated into existing airport control room systems. C-UAS airports can send instant alerts and activate automatic or manually activated disruption when detecting a drone, equipping your security systems with top-notch drone defense.
Our C-UAS airports product, RfPatrol, comes with sensors that can detect and track multiple UAS simultaneously, including GNSS-navigated drones. With the help of artificial intelligence (C-UAS AI), RfPatrol offers better detection and tracking than radar, identifying targets with a higher accuracy to eliminate false alarms. The use of AI eliminates human errors and ensures optimal efficiency.
Upon being integrated into existing airport security systems, DroneShield counterdrone protection system can alert security systems to identify the location and direction of the drone and approximate its operator's location. Using our in-house software, C-UAS airports record camera footage of the sightings to be used as evidence.
C-UAS airports mitigate future incidents by automatically or manually disrupting threats, forcing rogue drones to ground or return to their operator. The product is completely passive and doesn't interfere with other equipment. All the detection and tracking processes are conducted lawfully, free from hacking and protocol manipulation.
DroneShield is a proud member of Airports Council International, Australian Airports Association, and Defence Industry Security Program – a testament to our commitment to providing the best counterdrone protection for the aviation industry. Trust our C-UAS to make your airport drone-free.