You have walked hard throughout your life after your formal education. Now you are struggling to figure out which scalable career path you should choose that will bring numerous career opportunities in the near future. Well, the answer seems very easy. There are various emerging professions and are enlisting to be among the highest salary jobs in India.
Every now and then, you need to be the best at what you do. A lot of people don't find the scalability in their job because they simply choose a career randomly, without mapping out the scope of the field they have selected. You need to first analyse the field and then decide whether you are capable of it or not. Right now, a lot of you are looking for a position where you can grow and spread your wings.
For better understanding, we have listed the top highest salary jobs in India.. With salary, skills, responsibilities, and other essential things. Apart from this, we have also listed how you can become a successful professional in one of the professions.
Top 12 Highest Paying Professions in India:
#1. Full Stack Software Developer
#2. Data Scientist
#3. Blockchain Developer
#4. Artificial Intelligence Engineer
#5. Commercial Pilot
#6. Investment Banker
#7. Product Manager
#8. Chartered Accountant
#9. Marketing Manager
#10. Medical Professionals
#11. Business Analyst
#12. Project Manager
Let's Have a Look at Each of the Professions in detail:
1. Full Stack Software Developer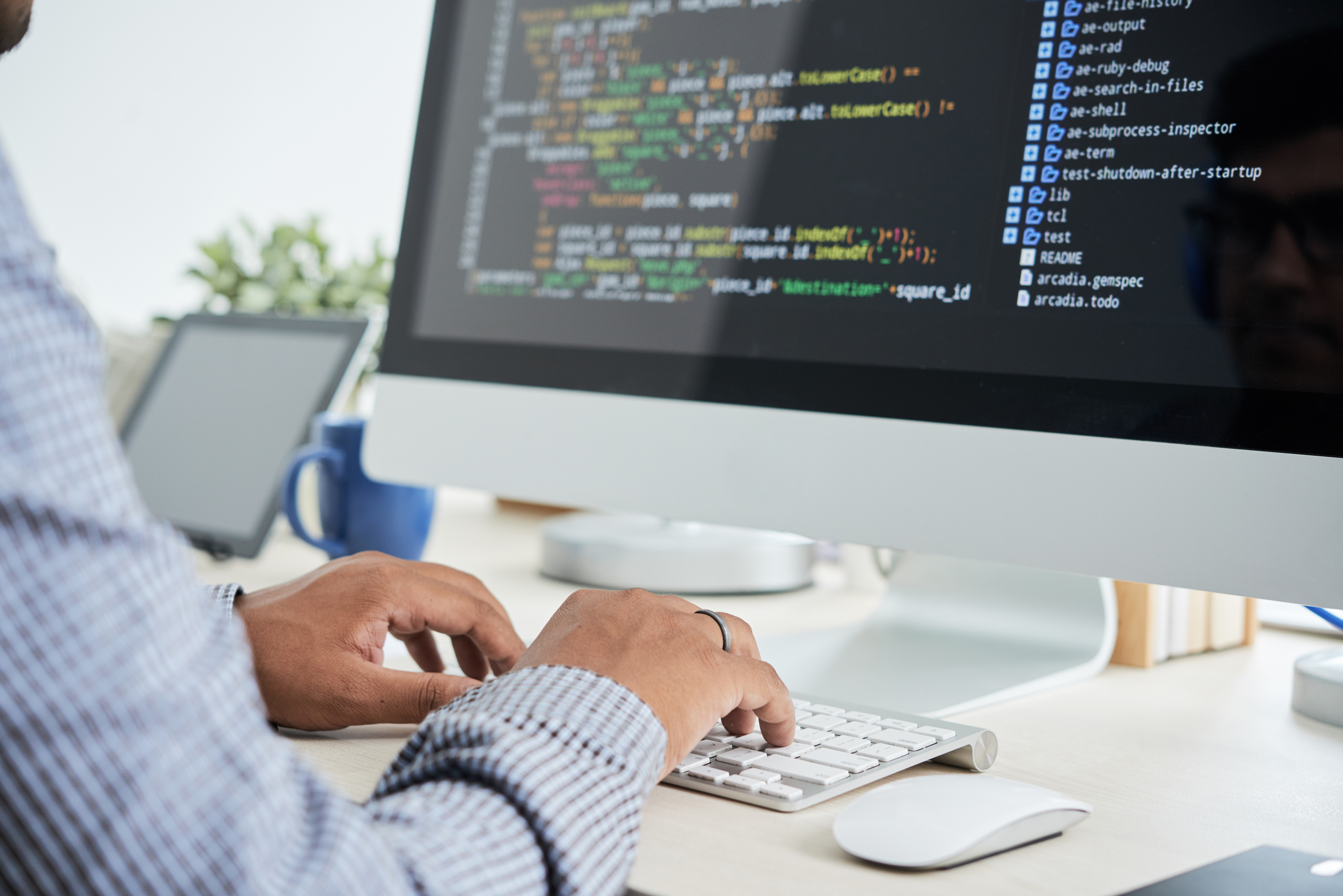 Salary:
Entry-level full-stack engineers (with less than one year of experience) may make up to $375,000. Full-stack engineers with 1 to 4 years of expertise may make up to 553,000 USD per year. Mid-level developers with 5 to 9 years of expertise may earn $1,375,000 per year.
Industry:
Many software companies are using Full Stack Development because there are more and more of them. Several companies in the United States and around the world are making software for people worldwide. In order to build software rapidly and effectively, they are looking for Full Stack Software Developers that can perform all of the jobs. Software development is a vast field, and it's hard to get into new fields. But if you have what it takes, you can get into one of the IT businesses very quickly. You need to handle all of the practices in software and IT that work together and make them more productive.
Overview:
It is the job of Full Stack Developers to come up with the best software for both the front-end and the back-end of a website, app, or software. People who know a lot about web programming and a little about databases are employed by top software companies. Full Stack Software Developers also take care of business clients, CSS, HTML, and other essential business tasks. Most people who work as Full Stack Developers do most of their work by working remotely at the same time making it one of the highest salary jobs in India.
Roles & Responsibilities:
Optimise and manage software/ web/ android applications across multiple platforms
Create and design database functionalities
Ensure proper working of the application in order to achieve the appropriate working of the web application.
Design APIs (Application Programming Interface)
Create the front-end as well as the back-ends of website architecture
Educational Qualification:
Any BE/ BTech Engineering graduate in Computer Science/ Information Technology/ Information Science can get into this profession.
Basic knowledge of programming languages
Skills & Abilities:
A practical knowledge of programming languages
Capacity to function as part of a group
Brief and fundamental knowledge in the field of web design and web architecture
A better understanding of REST & HTTP protocols
Good knowledge about the insights of software development practices and systems.
Able to meet the client's requirements
How to Become a Full Stack Software Developer?
By enrolling in the Executive PG Program in Full Stack Development, Engineering Graduate/ IT professional/ Data Science Professional who has a strong background in Computer Science/ Information Technology/ Information Science are eligible for the PG program.
Must gain the knowledge in coding as well as in programming languages like Java, C++, C#, Python, R, and Javascript
2. Data Scientists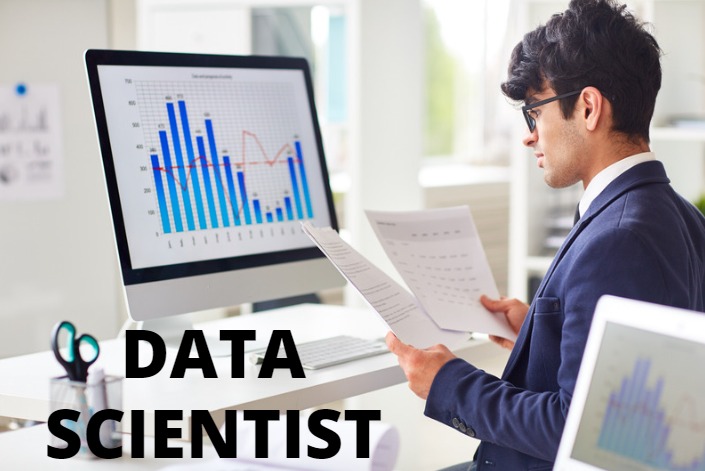 Salary:
Data scientists who have worked for five years get INR 60 to 70 LPA per year, which is a lot. A certified expert in Data Science can make between 4 to 12 LPA even if they have little or no work experience in the field. Hence, this makes it one of the highest-paying jobs in India.
Industry:
Data Science is used worldwide in many fields, but many people don't know very much about it, so it's essential to know it. A lot more people are now using data science than they used to be because it has grown and developed so much in the last few years. In the last few years, things have changed so quickly that they are interested in Data Science because of how quickly things have changed.
Overview:
Numerous components of Data Science operate in concert to extract insights from both structured and unstructured data, as well as to make sense of it all. This means that we can use knowledge and actionable insights from data in a lot of different ways. Some people are Data Scientists, and they help with and do data science work. Their job is to help an organisation deal with all of its data. Additionally, write integrated programming codes and use them with statistics and maths to develop new ideas based on their data. Hence, Data Scientists are also among the highest salary jobs in India.
Roles & Responsibilities:
Identify the organised and unorganised data
Design and modify the predictive models
Programme the large data sets
Carry out machine learning & deep learning
Use data wrangling and data visualisation while computing the data
Educational Qualifications:
Skills & Abilities:
Ability to work with complex computational formulas
Advanced knowledge in Programming Language/ Coding
Having business acumen
Machine learning & data visualisation
Statistical analysing & computing
How to Become a Data Scientist?
Post Graduates/ Engineers/ Working professionals can opt for the Executive Post Graduation Program in Data Science. It will be a 1-year duration course. If you are also willing to reveal such a fantastic field, then grab the chance by enrolling in the top institutes offering Data Science courses.
3. Blockchain Developer
Salary:
In India, the median income for Blockchain technology professionals is Rs. 8,01,938. Due to a scarcity of experienced experts, firms provide a generous compensation package in exchange for the essential expertise. Due to the high and rising demand, Blockchain specialists earn one of the highest salary jobs in India, with professionals earning up to 50 lakhs per year.
Industry:
Blockchain technology has been a big part of the rise in recent years because of the high technology. It is currently quite well-known. If you look at the Internet now, you'll see a new idea called "blockchain technology." which could be used Blockchain technology to help Bitcoin. This was how the idea came up the first time it was thought of. That was a long time ago. It has made much progress in research and development in the last few years. Because of this, there has been a significant rise in the demand for Blockchain Developers.
Overview:
Blockchain developers work very well together with Blockchain. They are in charge of the overall design of block systems, website applications, and small contracts made with Blockchain Technology. Developers do all the things that are needed to run a blockchain application.
Roles & Responsibilities:
Plan, research, design, develop and analyse the Blockchain applications and systems.
Articulate and gain practical knowledge of the emerging or trending tools and technologies in order to use the latest technologies in Blockchain Technology.
Keep and maintain the server-side client applications.
Educational Qualification:
BE/ BTech in Mathematics/ Computer Science/ Information Technology/ Statistics.
Skills & Abilities:
Outstanding understanding of blockchain technologies
It is necessary to have at least one high-level programming language.
A firm grasp of the foundations of cryptography and security
Distributed systems and peer-to-peer networking knowledge
Recognise smart contracts
How to Become a Blockchain Developer?
By enrolling in the Executive PG Program or the Advanced Certificate Program in Blockchain Development, any Engineering Graduate/ IT professional/data science professional with a strong background in Computer Science/ Mathematics/ Statistics is eligible for the PG program.
Excessive knowledge in coding and programming languages like Java, C++, C#, Python, R, and Javascript
Salary:
When it comes to jobs in AI, things have been going very quickly for a while now. It costs about 8 lakhs a year to start working as an AI engineer in India, which is more than the average salary for any other engineering graduate. The AI engineer's salary can reach 50 lakhs when you work at the top.
Industry:
When it comes to things like machine learning and AI, a lot of people have been working on them in the last few years. The goal of AI is to make algorithms and procedures that can mimic or even copy the abilities of a human brain, which is what it's all about. A good thing about machine learning is that it can speed up the process of making analytical models a lot. In the past, AI came quickly because of how quickly technology has changed, so it came quickly. It also arrived quickly. Before, we thought humans had the best minds. We thought this was true. People believe that doing a lot of work is easy now because of AI.
Overview:
In a job called "AI engineer," people make AI models that can be used to come up with business ideas. Use machine learning algorithms and neural networks to make AI models for people who work with AI, like in a game. These engineers also make AI systems that are weak or powerful. Learning how to write code and write programmes are some of the things an AI Engineer can do. Thereby making it one of the scalable and the highest salary jobs in India.
Roles & Responsibilities:
Cooperate with Data Scientists and Business Analysts
Automate the infrastructure that the Data Science team uses.
Models must be tested and deployed.
Create minimal viable products using machine learning.
Utilise machine learning to automate procedures.
Educational Qualification:
Any BE/ BTech Engineering graduate in Computer Science/ Information Technology/ Information Science can do the AI course.
Fundamental knowledge of programming languages
Skills & Abilities:
Capacity to cope with complicated mathematical formulae
Proficiency in a Programming Language/Coding
Possessing a business sense
Data visualisation & machine learning
Analysing and calculating statistics
How to become an AI Engineer?
A Bachelor's degree in IT/ Computer Science/ Statistics/ Data science/ Finance and other fields is needed to get a job in these fields.
A Master's degree in IT/ Computer Science/ Finance/ Statistics/ Data science and other fields
Certificate and Advanced Certificate courses in Artificial Intelligence
Salary:
The average monthly salary of a Commercial Pilot in India ranges between 1-2 LPA. The monthly pay rate might increase if the CP has 3-4 years of experience. Similarly, the CP annually earns up to 15-60 LPA on an average basis.
Industry:
How could we forget commercial pilots when we talked about the highest-paid jobs in India? We all know that the aviation and aerospace industries pay the most money. It means that the Commercial Pilot profession is now at the top of its game. The reason for this is that there is a lot of demand for Commercial Pilots. And the job is in high demand both in India and in other places. Those are the reasons why many young Indians want to work with planes and plane parts.
Overview:
A commercial pilot is very different from a pilot who wants to fly for fun. CPs are hired by private airlines and aviation businesses to be commercial pilots. Regularly, they have to deal with passenger airlines, international air services, charter flights for groups, cargo planes, and air taxis, to name a few. A professional commercial pilot does various duties, but they are also required to provide pilot services for their own company. So it is one of the highest salary jobs in India.
Roles & Responsibilities:
To formulate a flight plane taking into accordance altitude, weather, fuel, aircraft performance and climatic change.
Regularly conducting pre-flight and post-flight checks.
Monitor the loading and unloading of cargo to ensure a balanced load, as well as pay proper attention to handling procedures.
Manage or lead the flight crew during take-off and landing, ensuring the passengers' safety.
To fly aircraft as per predetermined flight plans while maintaining rigorous adherence to a rigid timetable.
Educational Qualification:
Any individual who has passed class 12th Science with PCM (Physics, Chemistry & Mathematics) and English subjects.
Skills & Abilities:
Exceptional spatial awareness and coordination.
Fluent Communication abilities
Excellent teamwork skills
The capacity for rapid thought and decision-making under stressful conditions.
How to become a Commercial Pilot?
Go through the steps to get the idea of how you can become a Commercial Pilot in brief:
Earn Private Pilot Certificate
Add Instrument Rating
Eran Commercial Private Certificate
Earn Flight Instructor Certificate
Add Multi-Engine Rating
Gain Experience
Salary:
Investment bankers in India earn an average income of 4 – 40 LPA, making it one of the highest-paying positions in the country. The salary scale for new employees is from 10 to 12 LPA. Professionals in their mid-career and beyond may earn up to 30 LPA and more as their expertise improves. When it comes to the investment field, they are among the highest salary jobs in India.
Industry:
Indian customers can choose from many different banking options. Financial institutions in the country are only going to get better as the number of them grows. An investment banker's job is great for people who like making money. Since the start of the year, there has been a big rise in banking investment. Many people think there will be a lot more banks and other financial institutions open in the next few years.
Overview:
IB (Investment Bankers) try to get their clients to invest their money in places that will make the most money. In India, a lot of people work in investment banking. Some of the country's best business and management schools send their students to work in this field. In the event that an investment banker has to deal with money, they will do this.
You might be able to get help from some Investment Bankers with many different kinds of money problems. An investment banker might be able to help you make money in the capital markets. They might be able to give you loans or sell your stock. To help with investing in M&A, I'll help you (M&A).
Roles & Responsibilities:
Develop various types of financial models for debt and equity valuation for mergers, acquisitions, and capital raising transactions.
Advise and persuade clients to invest in certain possible fields.
Connect with both new and old clients
Educational Qualification:
Candidates must have a bachelor's degree in economics/ mathematics/ business administration/ finance or a closely related field. It is preferable if they have a master's degree in one of these specialities.
Skills & Abilities:
Be very good at statistical calculations.
Solid verbal, communication, persuasion, & presentation skills.
Furthermore, they will convince people or firms to invest in specific domains.
the research, statistical, analytical skills since they are going to make certain suggestions about potential investments
Always be on your toes. That's not the only reason this profession is among the highest salary jobs in India: It's also one of the fastest-moving ones.
How to become an Investment Banker?
The majority of the students opt for an MBA in Finance and then specialise in Investment Banking. Different institutions are providing the MBA program in Digital Banking & Finance.
Even Investment Banking certificates and advanced courses are also available.
7. Product Manager
Salary:
The average income for Product Managers in India, according to LinkedIn, is Rs. 14,40,000 LPA. Freshers with little or no expertise in this field may expect to earn approximately Rs. 7-8 LPA, while experienced professionals can expect to earn anywhere between Rs. 17 – 26 LPA.
Industry:
When it comes to selling FMCG, India is one of the best countries. India has a lot of food and drinks businesses, and Product Managers can get a lot of jobs there. Even in countries where people don't speak the same language, Project Managers are hired to make sure the organisation runs smoothly.
The product is a notable good in the market. Product Managers take care of the most essential parts of the product. To make sure everything is done right, things like product design, packaging, and other things are checked to make sure they are done right. These people are in charge of the whole process of making a new product. They are in charge of everything. This job in India is one of the best-paid in the country because they are very responsible.
Overview:
The Product Managers are the heart of the company. They run the product line, which means they do everything from making the product to marketing, advertising, and figuring out how much money the company will make in the long run. To do this, the product manager must know what the customer wants. Then he or she must figure out how to make the best product to meet those needs. A job in this field might be a good fit for someone who likes marketing and has strong persuasion and communication skills, so they could work in this field. So it is one of the jobs with the highest salary in India.
Roles & Responsibilities:
Collaborate with various departments in the organisation.
Connect with the sales, marketing, engineering, operation, and support team in order to accomplish the organisational goals and the customer satisfaction
Create and formulate different strategies for various products.
Meet the needs of the customers.
Educational Qualification:
Bachelor's degree in Business Administration or in related fields like Communication/ Marketing/ Public Relation/ Management/ Economics/ Advertising.
Skills & Abilities:
Eloquent in negotiation as well as communication skills
Have a sharp eye for understanding customer needs and requirements
Keep an excellent aesthetic edge.
Retain strong collaborative and interactive skills since the Product Manager has to work with a large division of people.
To complete the assigned task within the stipulated period of time
How to become a Product Manager?
After completing the graduation degree in the said stream, one can easily enrol in an MBA program in Product Management.
Product Management course is generally pursued by working professionals who are working in the field of Marketing/ Management or related field. So they enrol in the Executive MBA Program in Product Management.
Salary:
A CA's salary might range from Rs. 6-7 LPA to Rs. 30 LPA or more, based on competence and experience. International salary might reach Rs. 75 LPA. Chartered Accountants with 3 - 4 years of experience are compensated in 8 to 12 lakhs.
Industry:
The number of people pursuing Chartered Accountancy degrees has risen dramatically in recent years. Students and professionals alike are drawn to the CA professional course because of its steady rise in popularity. Graduate students are the primary audience for this kind of work. CAs are in great demand from international organisations. The need for them is particularly great in other countries.
Overview:
Auditing is a major part of the Chartered Accountancy field. These professionals are responsible for handling all aspects of an organisation's finances as well as its accounting, costs, and taxes. In particular, they're well-known for their expertise in audits. Gaining a CA licence will open doors for you in the future and allow you to become financially self-sufficient.
Roles & Responsibilities:
Maintain records of all transactions or journal entries.
Conduct tax and auditing services
Surveillance and assessment of financial statements
Prepare monthly financial reports for the company
Confirm the financial statements
Educational Qualifications:
Intermediate level students of the Institute of Company Secretaries of India and the Institute of Cost Accountants of India can take the Intermediate course by registering under ICAI.
Commerce graduates and postgraduates with at least 55% of their grades can do this.
Graduates and postgraduates in other fields can also take the ICAI's CA course, but they must get at least 60% in their exams.
Skills & Abilities:
Extraordinary communication skills
Capable of understanding case studies
Possess the ability to answer complex mathematical issues.
Skilled in determining the needs of clients and working on them accordingly
How to become a Chartered Accountant?
For becoming a CA, you have to accomplish four milestones:
CA Foundation Exam
CA Intermediate Exam (Consist of Group 1 & Group 2, each group consisting of 4 subjects)
Final CA Exam (Consist of Group 1 & Group 2, each group consisting of 4 subjects)
3-year articleship/ training under a practising CA
Salary:
A Marketing Manager's annual pay in India is Rs. 7,01,976 LPA. Entry-level professionals typically earn between Rs. 4 and 6 LPA, whereas mid-level professionals with considerable experience earn between Rs. 10 and 12 LPA. Experienced managers get excellent salaries, up to Rs. 15 – 22 LPA, making it one of the highest salary jobs in India.
Industry:
The long-term success of an organisation depends on its management committee, and they need marketing managers who are both determined and diligent to handle all of the management tasks. Marketing is one of the most essential parts of any business, big or small. Eventually, marketing managers start paying more attention to it because of digitalisation and new technology.
Overview:
Marketing Managers work in every part of the business, from software/IT, automotive, finance, retail, and manufacturing to manufacturing and retail. Using the aid of product development teams, they work to develop unique, valuable things for businesses and their customers that are also good for the company.
Roles & Responsibilities:
Conduct and monitor the activities of the organisation
To find out the best possible means that lead to optimum utilisation of resource
Frame the strategy and analyse them to accomplish organisational goals
Look after management committees
To control, coordinate, direct, plan, organise the activities of the organisation
Educational Qualifications:
Skills & Abilities:
Strong negotiation and communication skills
Management & leadership skills
Decision making & problem-solving skills
Framing the best strategy and implementing
Outstanding marketing, sales and advertising skills
How to Become a Marketing Manager?
One can become a good Marketing Manager by getting an MBA (Master of Business Administration). It is a two-year long programme, and you will learn about the complexities, essentials, and essential parts of marketing. MBA programmes are available to students who have finished high school. Working people can also go to school for the Executive MBA Program. For executive programmes, the length may be different.
10. Medical Professionals (Doctors / Surgeons / Physicians)
Salary:
Indian medical professionals are paid on a pay scale that is about 10 LPA in India. Over 25% of medical professionals get a pay package of 20 LPA each year. PaidScale says that the average salary for a General Physician in India should be around Rs. 6,95,239 LPA. That's also the average salary for a General Surgeon in India.
Industry:
As long as you choose to work in medicine, you can still make a lot of money. Medical professionals get paid a lot of money for their work. These include doctors, surgeons, general practitioners, and other health care workers. Hence, it ranks among the highest salary jobs in India are jobs in medicine.
Since the COVID, there has been a giant rise in the medical and health care field. Students who already want to be doctors have a lot of chances to work in private and government hospitals.
Overview:
Doctors' main job is to diagnose and treat sickness in an inpatient setting. Surgeons' main job is to diagnose an illness and treat it with surgery to get rid of it. By working around the clock in emergencies, they take good care of their patients. The highest-paid jobs in India are those for doctors, nurses, medical practitioners, and surgeons, so they make the most money. If you like biology, you can also become a doctor.
Roles & Responsibilities:
Prescribe medicines as well as administer appealing treatments to patients.
Take detailed notes of the patient's health and medical intricacies.
Coordinate with nurses, medical assistants, and health experts for delivering leading treatments.
Markdown, the patient's health issue, notes down the ailments' symptoms and prescribes accurate medicines.
To follow-up intensive care of the patients and analyse the medical test
Educational Qualification:
MBBS (Bachelor of Medicine and Surgery) degrees are required in India to become a doctor. Likewise, all physicians should have an M.B.B.S. from a Medical Council of India-approved university (MCI). Postgraduate specialities include Doctor of Medicine (M.D. ) and Master of Surgery (M.S. (M.S.).
Skills & Abilities:
Strong observation skills
Skilled in communication and interpersonal skills
Hold patience and calm nature
Kindness as well as generosity to help others
Prompt decision making and problem-solving skills
The extreme concentration and attention skill
How to become a Medical Professional?
A candidate should have passed class 12th with a minimum of 60% marks with PCB (Physics, Chemistry, and Biology) or PCMB (Physics, Chemistry, Mathematics, and Biology) subject combination.
To get into the top medical institute, you need to crack NEET/ AIIMS/ JIPMER, etc.
To pursue higher studies in MD/ MS/ M.Sc in Medicine, candidates must have an MBBS degree from an accredited university or institute.
Salary
In India, the annual income for a Business Analyst comes out to an average of 7,25,000 nationwide.
Industry
In today's competitive world, there is an extensive demand for business analysts in India. Because of that, business analyst jobs are available, ranging from business system analysts, business architects, and enterprise analysts to product owners, material engineers and product managers.
Overview
Business Analysts are the pillars of the organisation who look after the organisation's business analysis for rapid growth and development of industries. Most organisations always need business analysts who can instantly perform activities like designing solutions, robust project management, and enhancing efficiency while reducing waste and documentation.
Roles & Responsibilities
Business Analysts are always involved in designing, developing and carrying out modifications to the business system.
They look after the documenting functional and technical designs of business systems
Regularly check the device and data systems and coordinate with developers and system architects.
Solving business problems and designing technical solutions
Educational Qualification
Skills & Abilities
Communication skills
Leadership skills
Analytical skills
Business development skills
Problem-solving skills
Have a sound knowledge of IT
How to Become a Business Analyst?
Earn an Undergraduate Degree in Business Administration, Finance, or Accounting
Gain Work Experience
Earn a Postgraduate Degree or Obtain an Advanced Degree Certificate.
Salary
The average salary of a project manager ranges around INR 14 LPA. The fresher Project manager earns around 3 to 5 LPA. The experienced project manager earns around 26 LPA. The salary of the project managers keeps on fluctuating due to various reasons.
Industry
Project managers are needed in nearly all industries, particularly in today's advanced and systematic business climate. These industries generally have a similar requirement for innovation and high productivity. Professional tasks and responsibilities, on the other hand, differ correspondingly.
The industry of project managers is huge; they are always needed in various industries. Among those, the IT field is the standard employment arena for them. Also across business services, oil and gas, finance and insurance, construction and utility, and manufacturing industries.
Overview
Project Managers are the mastermind behind the planning, execution, controlling, coordinating and implementation of projects in the industry. That is why organisations always need project managers who can handle the project and carry out the proper procedure for completing the project. Because of this reason, they are always in demand and rank among the highest salary jobs in India.
Roles & Responsibilities
They set the budgetary target for the work
Look after the skill sets required for the project
Coordinate with the teammates and lead meetings to track the progress of the project
Sets the project's and any subprojects' schedules and time frames.
Communicate with stakeholders
Educational Qualification
Skills & Abilities
Decision-making skills
Problem-solving skills
Negotiation skills
Leadership skills
Analytical skills
Management skills
How to become a Project Manager?
Graduation Preparation: After passing the 12th grade, you complete a three-year graduation degree. It is advised that after graduation, you pursue a project management certification from the Project Management Institute, such as Professional Project Management (PMP), Certified Associate in Project Management (CAPM), and so on (PMI).
Then you can opt for a Master of Business Administration in Project Management. To do an MBA from the top colleges, you need to clear the entrance exams; then, your chances of being selected will be higher.
Finally, you have an in-depth knowledge of the top highest-paying jobs in India. All of the professions above offer a wide range of jobs for people who want to start their own professional careers. If you want to work in one of these new and cutting-edge fields, we hope you'll have more job options. To make things even better, this job has a long-term outlook and can work in various businesses by using their skills and experience from other fields.
Visit Brainwonders if you want to get the best career advice. Brainwonders career counselling experts will help you figure out the right career path for you.