Today, many stocktaking companies offer stock management solutions to give small to medium-sized businesses better insights into their stock level. These services benefit businesses of all levels and industries, as they provide business owners with accurate insights into their inventory's health. You can obtain valuable insights by conducting inventory stock take.
For pharmacy businesses, stocktaking helps to uncover stock shrinkage issues because of theft, loss or damage. The data gives you effective stock control to minimise loss revenue and address the source of the problem. Additionally, stocktaking in pharmacy makes reviewing product performance easier. It allows you to rethink your pricing strategies and improve the current stock ordering process.
If you're running a pharmacy, consider checking out Advanced Stocktaking Services' pharmacy stocktaking solution. We're a quality stocktaking service provider with years of experience serving businesses in the retail, wholesale, and hospitality industries in Australia. We were the first to introduce barcode scanners into the Australian market for stocktaking services, making Advanced Stocktaking Services the leader of barcode stocktaking.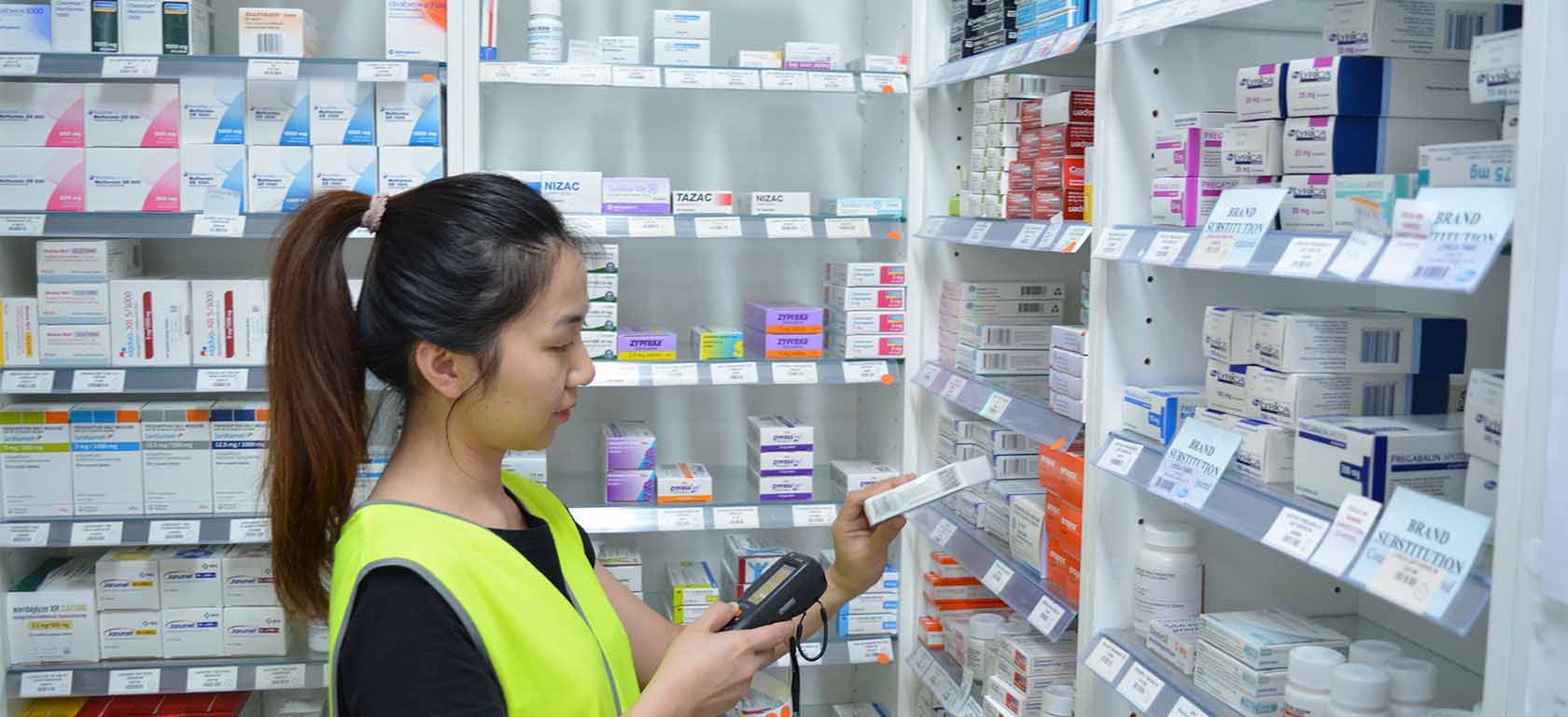 Pharmacy stocktaking can be done manually or using an inventory management software. If you're still manually managing your inventory, it's time to switch to the digital method. The following are some benefits of using an inventory management system.
Automated inventory management
The biggest advantage of using inventory management software is automation. It eliminates the risk of error and saves hours of work doing repetitive tasks. The system updates your stock level when a purchase is made, keeping the data up to date at all times.
Furthermore, automated inventory management gives your real-time visibility on stock levels. This is particularly beneficial for pharmacies that store their stocks in multiple locations. Having fewer errors to address means that your team gets to boost their productivity and minimise labour costs.
Inventory forecasting
With an inventory system, you can save years worth of data in a digital storage space. The compilation of data makes for demand forecasting, allowing you to understand sales patterns better and anticipate high order volume during holiday and peak seasons.
Prevent stockouts and overstocking
Stockouts and overstocking are two most common issues that can be tackled with an inventory management system. Being able to do inventory forecasting means that you get to plan your stock needs without risking spoilage or running out of storage space. It also lets you schedule restocking to improve supply chain efficiency.
Improve data security
Paper-based inventory records have a lot of disadvantages, one of the most crucial ones being the lack of security. The only security measure to add is a lock to the storage room or the file box.
Modern inventory management systems today allow admins to restrict access to the inventory. By only granting permission to stakeholders, the critical data remains secure and private from prying eyes.
Improve customer experience
If your supply chain and business flow run like a well-oiled machine, it's easier to meet customers' demand. An excellent customer experience contributes to your business growth and increases revenue in the long run.
Get in touch with us if you want to take your pharmacy inventory management to the next level! We also provide DIY stocktaking solutions for those who value flexibility and personal approach.